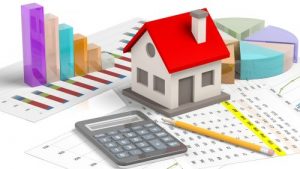 Unlike your other assets, real estate lives up to its name. It is buildings or land someone owns. Many people that have the available capital sometimes buy residential and commercial buildings and rent them. Rental properties are effective ways to generate supplemental income for people that work and retirees. Learn how to successfully invest in rental properties with advice from a real estate attorney in Ashburn, VA.
Investing Can Be Lucrative, But It Takes Work
Real estate such as a home or condominium can be risky to purchase, like any investment, which is why you should follow the advice of experienced professionals. Invest in a property because it has an affordable price rather than an aesthetic reason. Remember, your primary goal is to make money from the structure you buy. It would be best if you also researched a building to make sure the property will attract your target commercial or residential renter.
Prepare Yourself for the Costs of the Transaction
Unless you have sizable savings, you will need to secure a down payment of at least 20% because mortgage insurance does not cover investment properties. Also, it would help if you chose the loan option that works best with your current financial situation.
Advisors and consultants, including a real estate attorney, may recommend investing in a low-cost home for your first investment property. You won't lose much on a less valuable house if you don't earn your desired profits.